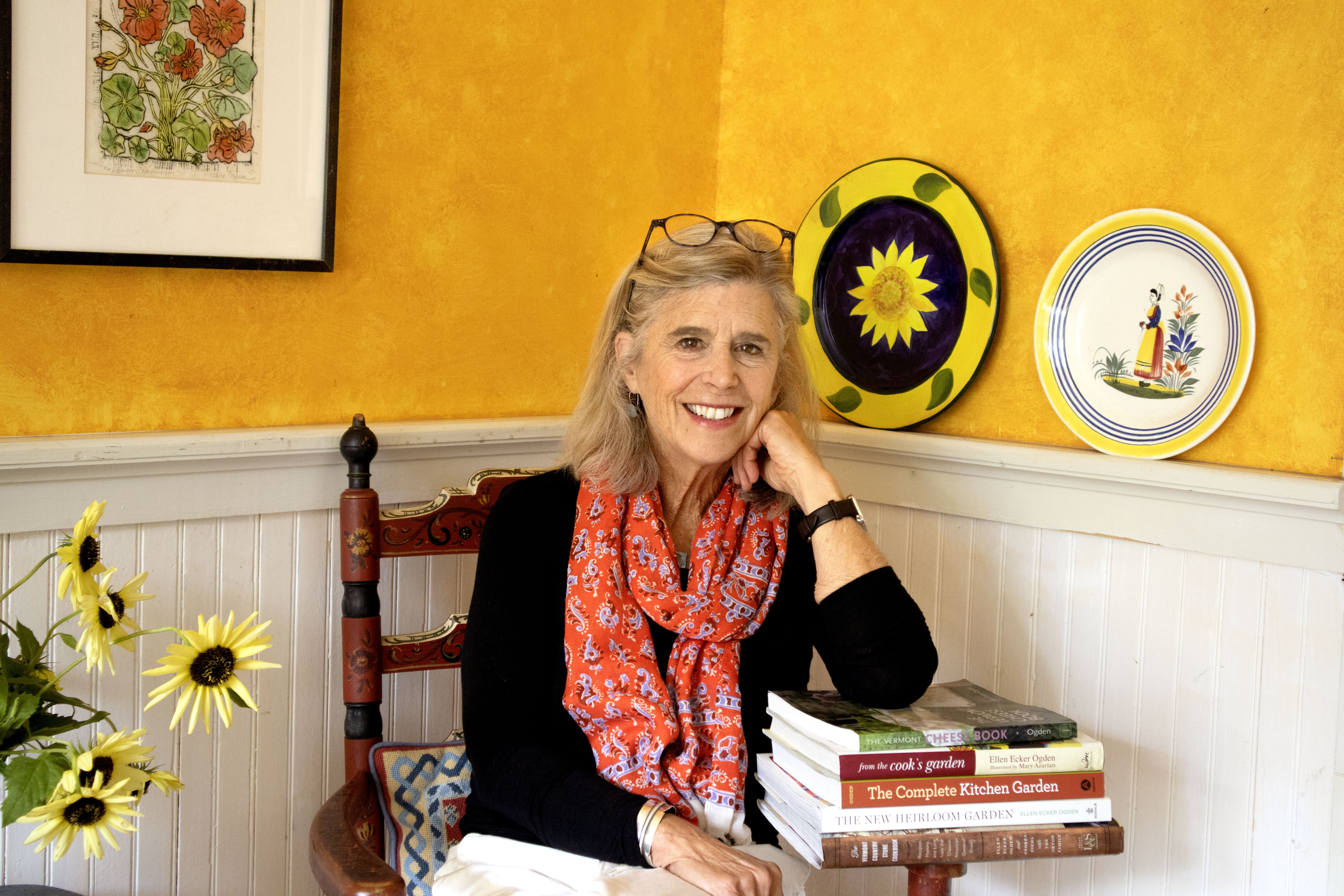 How to Write a Cookbook and The Art of Growing Food.
I'm Ellen Ecker Ogden, a food and garden writer and the author of six books. I teach two classes on Teachable to share my love of cooking and gardening.
My articles and kitchen garden designs have appeared in many national publications, including The New York Times, Martha Stewart Living, Better Homes and Gardens, and Country Gardens, Garden Design and Horticulture, among others.
To learn more about my books and writing, follow this link to my website: www.ellenogden.com and you can also follow me on Instagram, Twitter, and Facebook.
Welcome!
Okay, Let's Get Started with the Class!







A cookbook goes beyond the recipes, it's a way to tell your family story.
"My story started when I was sixteen, and my mother placed the Better Homes and Gardens bread cookbook on the counter and said, "Cook!"
I gathered the flour and stirred the yeast into warm water, kneaded the soft dough. By the time the kitchen filled with the sweet aroma of the Anadama bread I was hooked on cooking and made it my career."

Learn to write about your food memories, and share your favorite recipes.
Cookbook Writing Class
Watch this video to learn more about how to write a cookbook.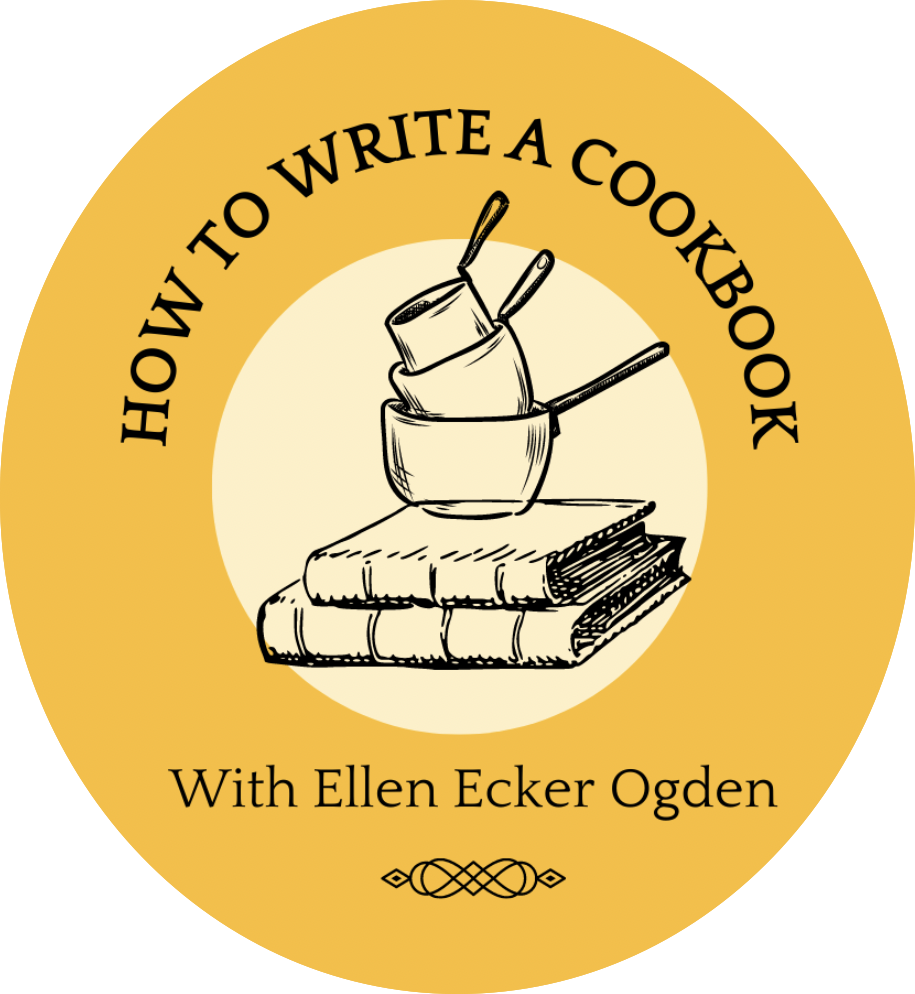 Write Your Cookbook

Organize your recipes for a keepsake book to share with family and friends, or pitch to a publisher.
This class is a step-by-step with lots of detailed instruction. With 30 instructional videos and live discussions with the instructor, templates, and resources.
It's time to finish that cookbook you have been writing for years.
This Class is Available Now.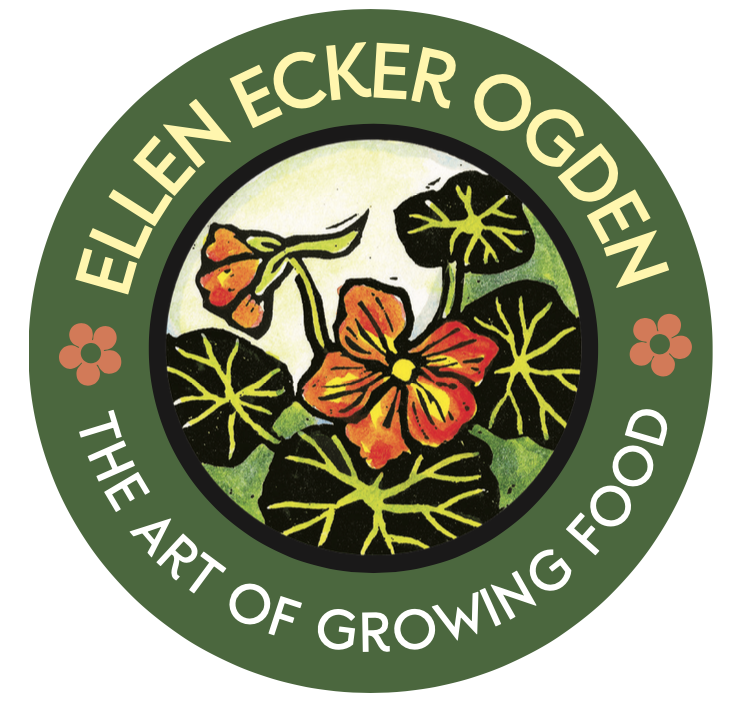 The Art of Growing Food

This class will teach you the six steps to class European-style kitchen garden designs.


With 24 instructional videos and live discussions with the instructor. Discover how to design a stylish kitchen garden for beauty and productivity.
Learn to design a vegetable garden that is both beautiful and productive.

This Class is Coming Soon.

How to sign up for a class
Follow the links below to sign up for free introductory materials, and for the full class.

Art of Growing Food Class
Learn more about Ellen's kitchen garden and her design style in this video.